Services We Provide
Get 1 Day free Trail just $1 for 24 hour at no additional cost!
Best SaaS Development Company
We are an expert SaaS development company that helps you build user-friendly, reliable, scalable, high-performance applications. Techrosh has built several ready-made components that are to be used in a SaaS application thus reducing the development time and cost involved.
SaaS Development
We do SaaS applications from scratch with the latest and proven technology stack. We follow a component-based development approach to ensure the code reusability there-by reducing the time and cost of development.
Modernization and Optimization
We help our clients modernize their existing SaaS applications to suit the current business and technology trends. We optimize the existing code to deliver high performance in shortest possible time.
Enhancement and Support
Timely enhancement of the SaaS application is a must to stay relevant in the market. We do enhancement to the existing application with more features and ensure our clients stay on top in the market.
Choose a plan for your next project
Want Custom plans? Contact Live Chat to get started with our custom packages
Meet our team
We think big, start small, and move fast
Roshan Gurung
CEO
Author of idea and founder of Ahrefs. Roshan performs deep intuitive control on all aspects of Techrosh innovations and developments. He is the one driving the team, and keeping constant motivation running alive through each and every team member.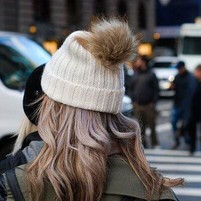 Ruth
Marketing Specialist
Having spent many years providing support to users at Techrosh with all her love and attention, Ruth is now sharing her knowledge and experience with new and existing support team members to make sure all customers' queries & concerns are well-received and taken care of.
Get 1 Day Trail of Our SEO Service!
Get in Touch
You need more information about us?
Find us at the office
1309 Coffeen Avenue STE 1200, Sheridan, Wyoming 82801
Give us a ring
Roshan Gurung +1 762 321 762 Mon - Fri, 8:00-22:00